Single/Double Drum Vibratory/Static Road Roller Product List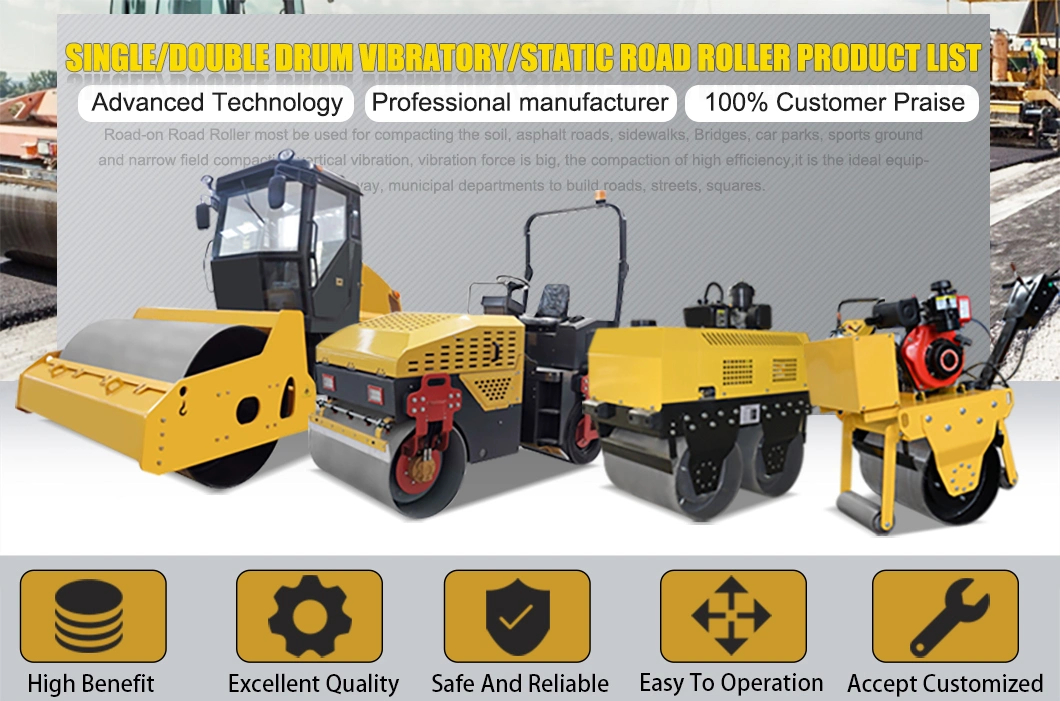 Road-on Road Roller most be used for compacting the soil, asphalt roads, sidewalks, Bridges, car parks, sports ground and narrow field compaction, vertical vibration, vibration force is big, the compaction of high efficiency, it is the ideal equipment for highway, municipal departments to build roads, streets, squares.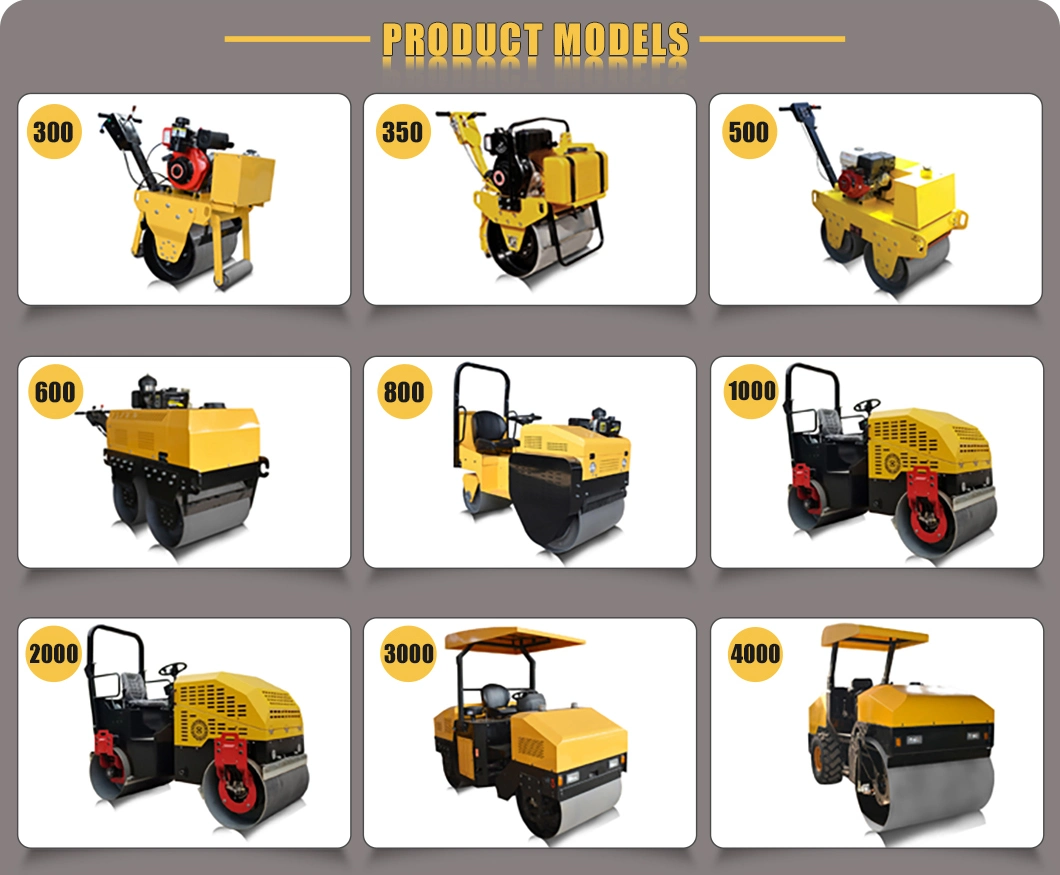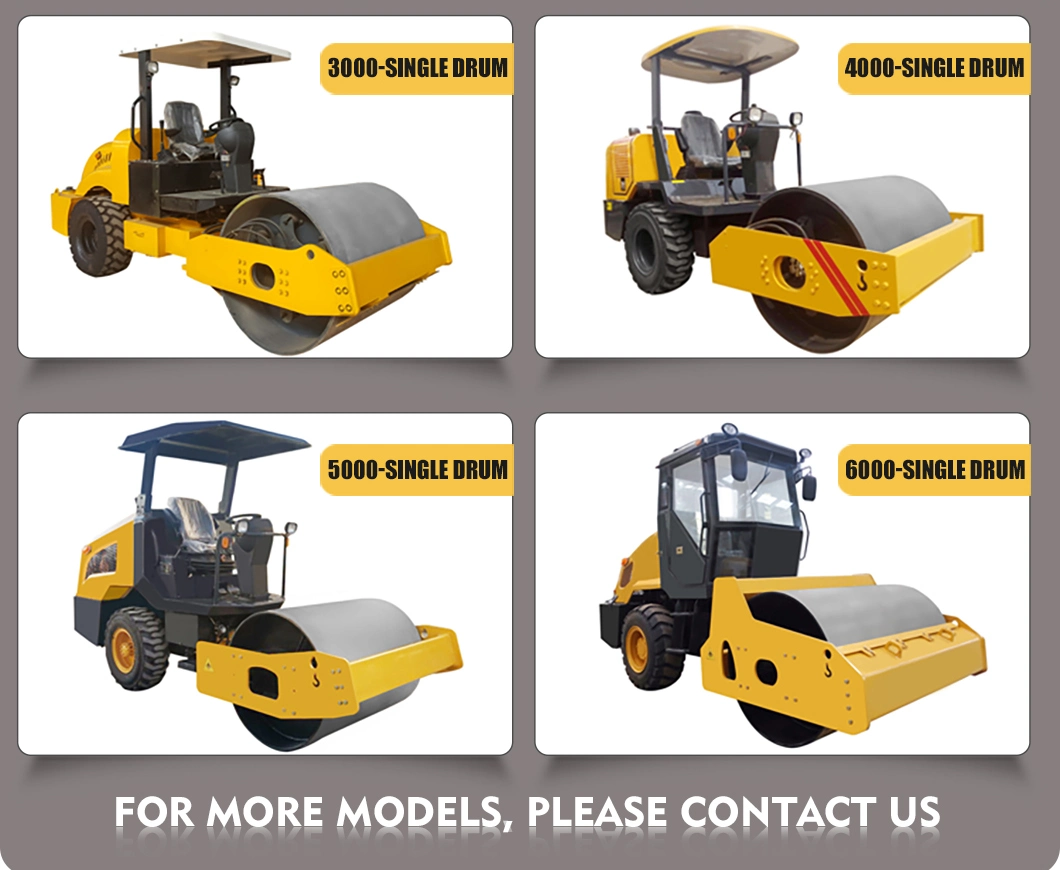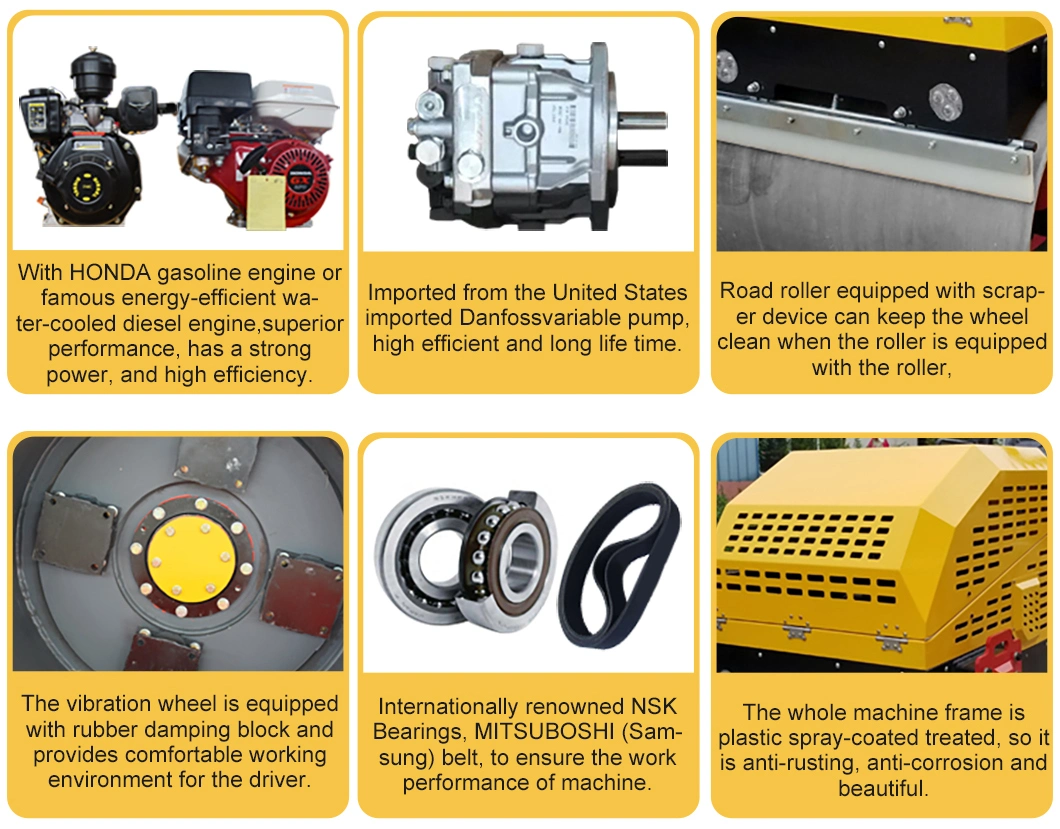 1. Adopts hydraulic drive, mechanical vibration, stepless speed regulation, The main transmission is hydraulic transmission device, small volume, no leakage, operation and maintenance is extremely convenient.
2. We could supply 2 types power: gasoline (petrol) engine, diesel engine.
3. Transport drive system is fully enclosed, increasing component life for continued operation and higherproduction.
4. Adopts wheel-sided reducer rear axle, torque is very powerful. three times as durable as mechanical rear axle.
5. It has high speed mode, save time and tow truck to change work place. Adopts air pressure oil brake, more reliably and stably.
5. The models are elegant in design, reasonable in structure, mature in configuration, spray-coated on the surface, and rust-proof and corrosion-resistant.
6. For drive elements , adopts NSK bearing and MITSUBOSHI V-belt from Japan to make sure the performance of whole machine.
7. The rear wheels can be fitted with tires, or steel wheels can be selected to form three steel wheels, one for both machines.
8. Stainless steel water sprinkling pipe with filtering net, make water flow smoothly.
9. Selection of mature wheel-side deceleration drive rear axle and gearbox assembly, With a vacuum assisted braking system, the car is more mature, safe and reliable.
10. Mechanical walking, hydraulic vibration, hydraulic steering, adopting transmission shaft power output, high strength of rear axle assembly, large bearing capacity, strong climbing performance.
Remarks:
1.Payment terms

T/T,L/C

2.Single package's

Normal export wooden case

3.Delivery time

We will send you the machine, during 3 days after deposit received