Fixed belt conveyors are widely used in metallurgy, mining, coal, ports, hydro-power, chemical and other industries due to their large capacity, simple structure, convenient maintenance, low cost, and high versatility. Various bulk materials with a bulk density of 600-2600 kgs at ambient temperature;
When used for barge loading, single or multi-machine combined the conveying systems are used to transport materials, which can be more than horizontal or inclined according to the requirements of the process; The block of conveyed materials allowed by the conveyor depends on the belt width , belt speed ,the groove angle and inclination angle ,also depends on the frequency of the appearance of large pieces of material; The working environment temperature of this series of conveyors is generally: -25 ~ + 40 ºC.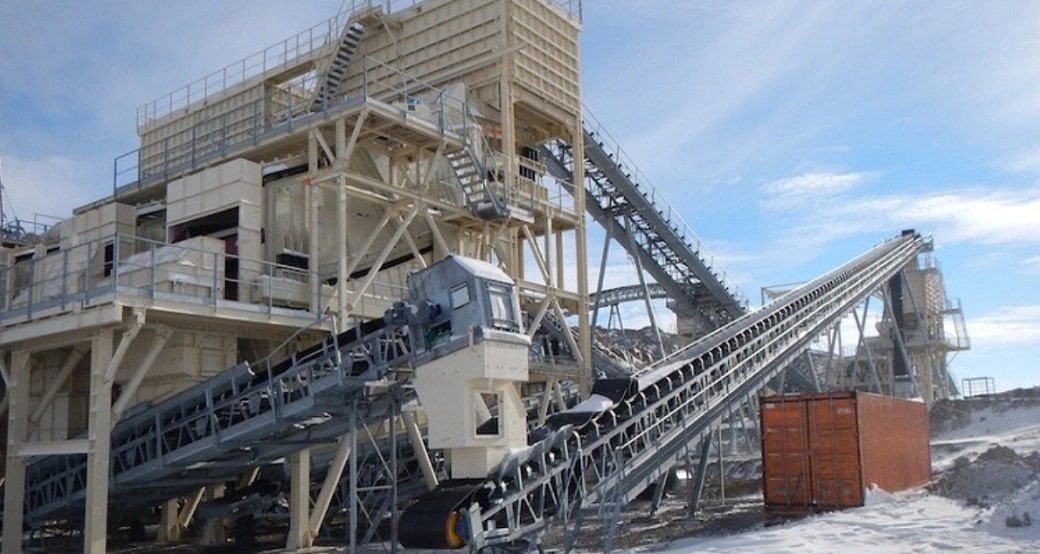 Features
1. Large conveying capacity
2. Standardize manufacturing;
3. Low operation cost;
4. Easy to be maintained;
5. Saving operation time, and save labor etc;
Manufacturing of rubber belt conveyor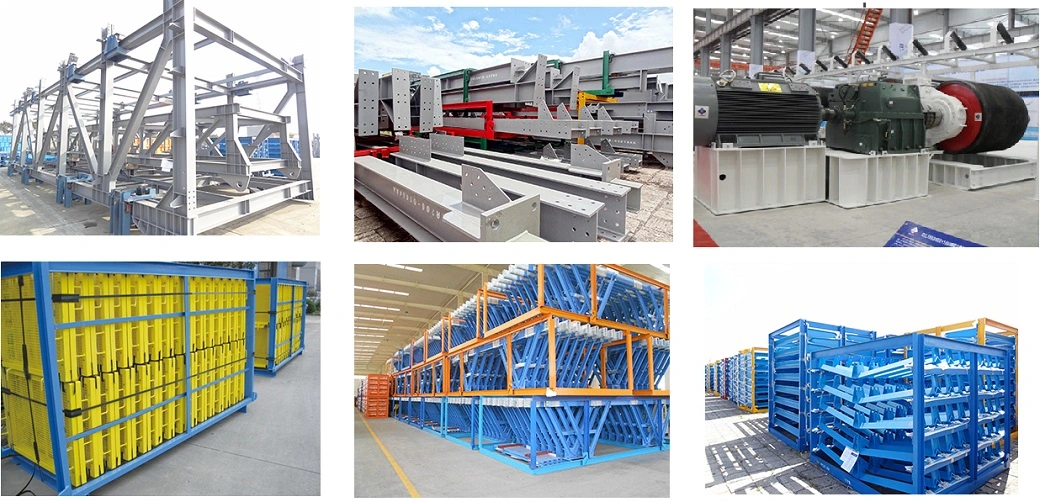 Working site of the rubber belt conveyer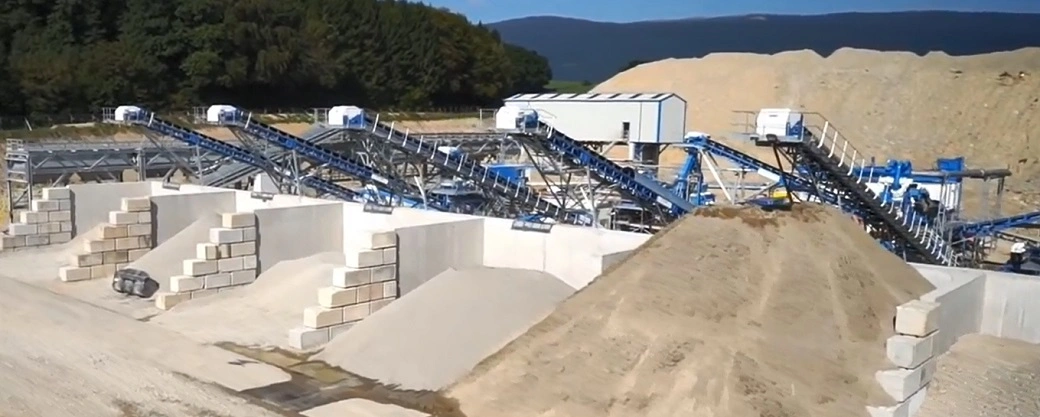 SKE provides and recommends long distance belt conveyors according to customers' actual needs, and makes field visits and strategies to optimize solutions. In order to obtain the most accurate information and quotation, please inform us of your specific requirements. Contact number:
+86 135 6426 5450 (Mr. Sasha)SKE Design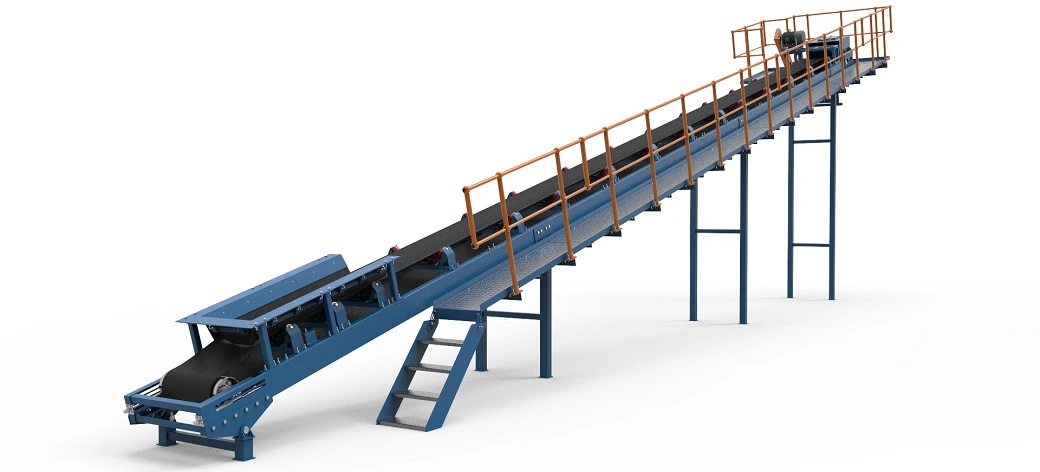 FAQs:
Q: How long is the the gurantee period?
A: It is One year warranty, but not including the wear-parts like rollers, idlers etc.
Q: How do you ship the product?
A: It is usually shipped by sea-feight, using containers;
Q: Can your company design the full conveyor system?
A: Yes, but we need detail of the project, as well as the topographic map;